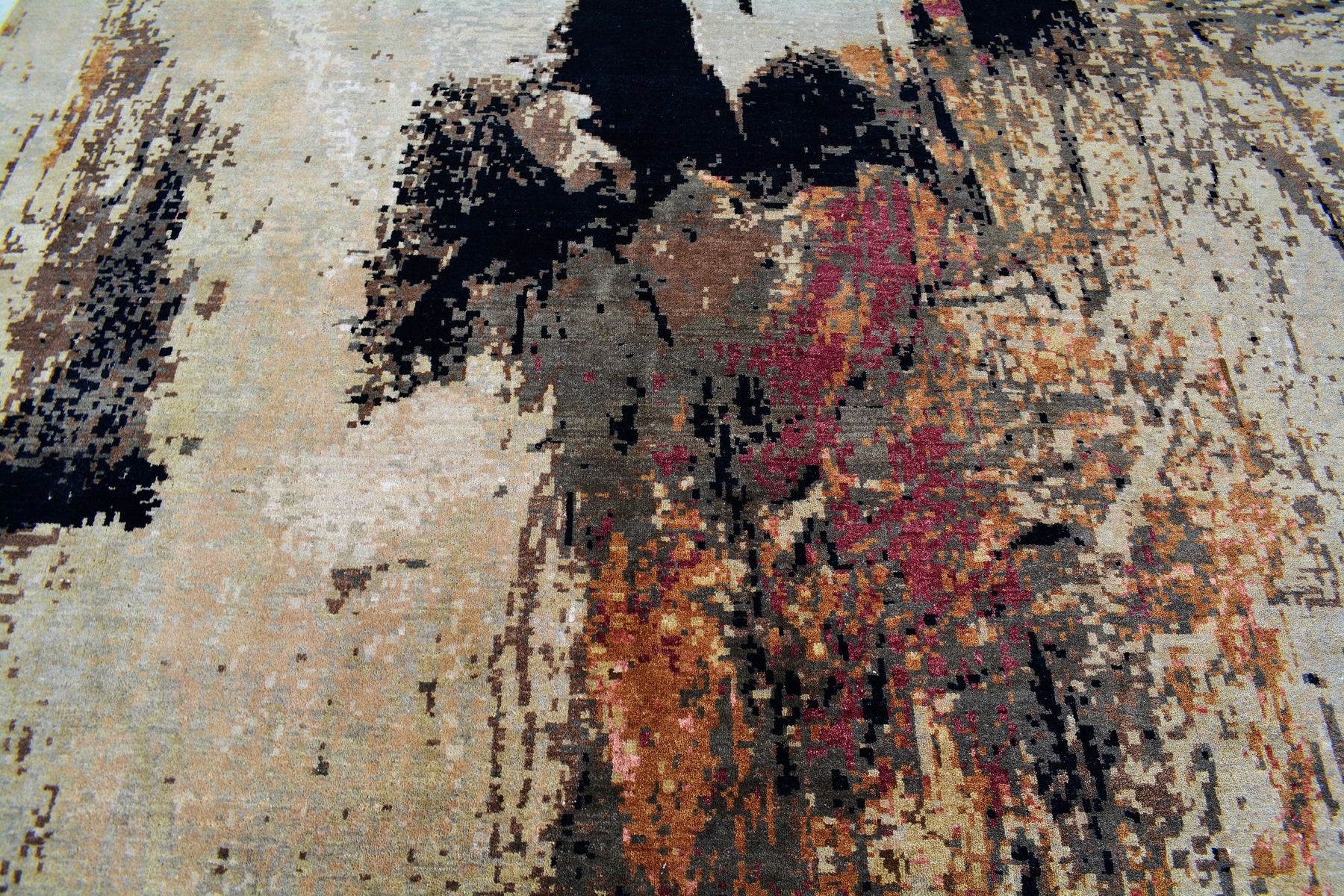 Brown is the Neutral Trend for Autumn 2022
It's time to breakup with your old rug.

Brown is the Neutral Trend for Autumn 2022. 🍁
Below is three of our staff's favourite Brown-focused Contemporary designs: 

A. ) Erased Pokhara available in 8x10 and 9x12 feet. 
9x12 is great size if you want more of your furniture on the rug. This creates a cozier feeling in your home. Larger rugs seem to be the new trend with Interior design professionals as well. 
 Learn more about Pokhara design by clicking on this link. 
 B. ) Brown is the new black with our Textures collection design in 8x10 feet. 

This Texture collection design also has shades of cappuccino, camel and gold. Available in both 8x10 and 5x7 feet. Perfect for both your living room and your foyer. 
 Learn more about this beautiful Texture design only available in 8x10 and 5x7 by clicking on this link. 
C.) Shades of brown with a touch of black is the main features of this 8x10 feet Textures collection design. 

Khaki, dark taupe and black make up the primary colours of this hand-spun Australian wool and fine silk design. Hand-knotted by our master weavers. 

Fun fact 🚨: The khaki word is borrowed from Urdu - khaki means 'dusty' - and was used to refer to cloth, usually military clothing, that was dust-coloured. It came into English via the British Indian Army.
Learn more about this Textures design by clicking on this link. 
P.S. There is many more brown-tone rugs in our showroom.
You must visit us at 620 17th Ave SW. There is free parking available behind the store and a back door entrance. 
Till next time,
Nishant.