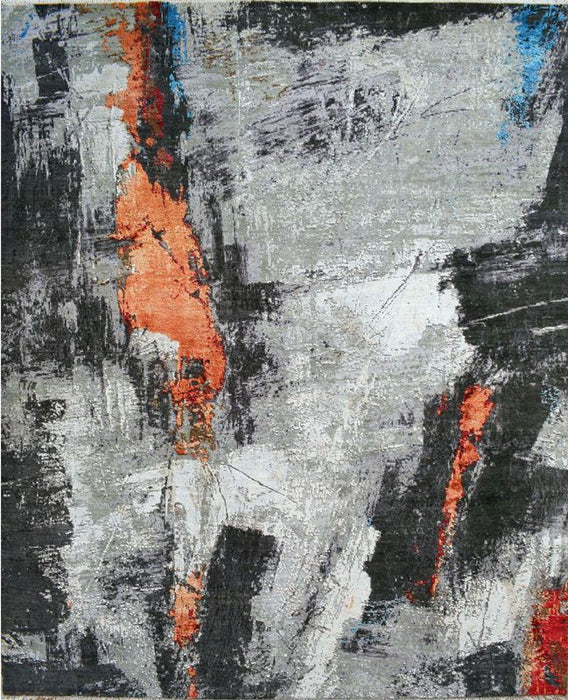 Custom Order: Spatial Four Black/Bronze
Spatial collection is made keeping simple line architecture in mind. It's mostly very easy, abstract and linear. Made with hand carded woolen yarn and natural hand-spun silk. 

This new collection is an addition at a more affordable price point - although it competes with our other high-end collections in looks and texture.
Material: Natural Silk and hand-carded, hand-spun Australian Wool. Cotton base. 
Colour:  Bronze, Blue, Grey, Ivory and Black. 
Size: Standard sizes available for order. 
Available in 10x14.
Construction: Hand-knotted. Persian Weave. Made in Rajasthan, India. 
Note: This is a Custom design. Please contact us for approximate delivery times, size requirements and pricing.
Indo's premium hand-knottted rugs are incredibly resilient to stains, due to high-quality natural materials.
Please take advantage of our 48 hour test-drive service to see items in your home in Calgary.  Call us at 403.229.0156 to book an appointment.