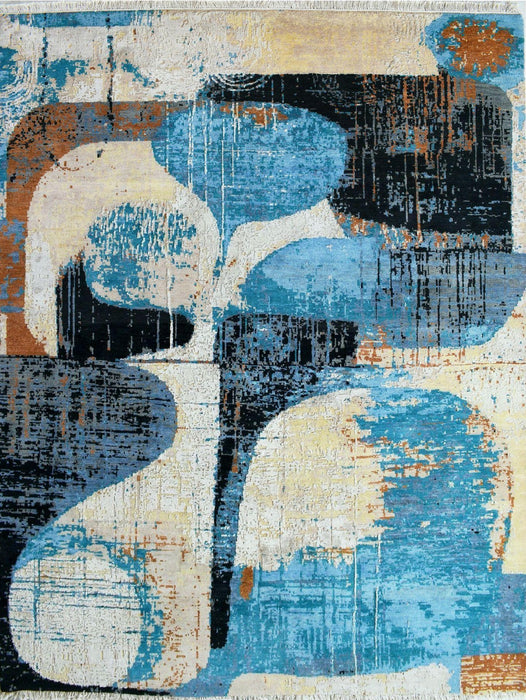 Ipanema Beige-Blue
Design: Ipanema from our Studio Collection. 
Material: Fine Silk and hand-carded, Australian hand-spun wool. Cotton base. 

Colour:  Camel and Ivory. Two Tone. 
Size: Standard sizes available for order. 
Available in 8x10, 9x12 and 5x7 feet. 
Construction: Hand-knotted. Persian Weave. Made in Rajasthan, India. GoodWeave Certified. 
Indo's premium hand-knottted rugs are incredibly resilient to stains, due to high-quality natural materials.
Please take advantage of our 48 hour test-drive service to see items in your home in Calgary.  Call us at 403.229.0156 to book an appointment.