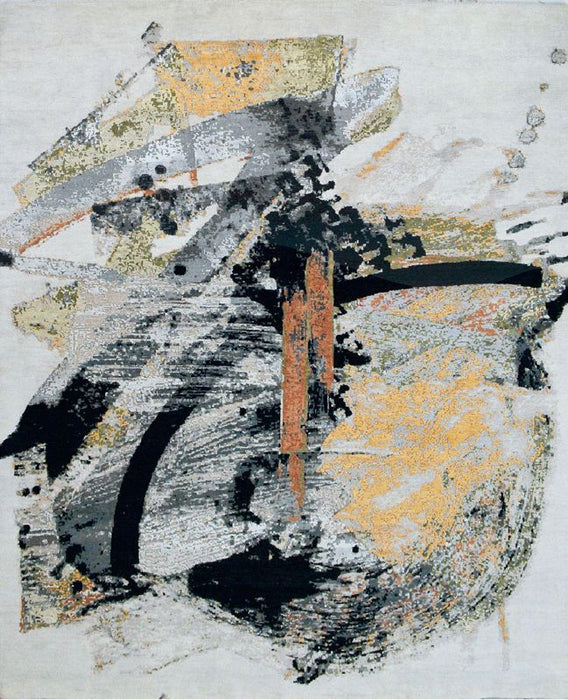 Custom Order: Kimono 12x15 Wool and Silk Embossing
Kimono is a new addition to our new Studio collection.
One of the most stunning rugs in our showroom currently. 

Modern art inspired designs continue being extremely popular for designer homes.  The idea behind Studio is more open design, that are both dramatic and calming.  
Made with (hand carded, over-twisted) wool and natural, hand-spun silk accents, this collection is the latest addition to our Award-winning hand knotted rug collections
Colour: Gold and Black 
Materials:  Hand-spun, hand-carded Australian Wool and hand-spun Silk Embossing. Cotton base. 
Dimensions: 12x15 ft. 
Construction: Hand-knotted. Persian weave. Made in Rajasthan, India by the finest artisans and weavers. GoodWeave certified. 
Indo's premium hand-knottted rugs are incredibly resilient to stains, due to high-quality natural materials.
Please take advantage of our 48 hour test-drive service to see items in your home in Calgary.  Call us at 403.229.0156 to book an appointment.