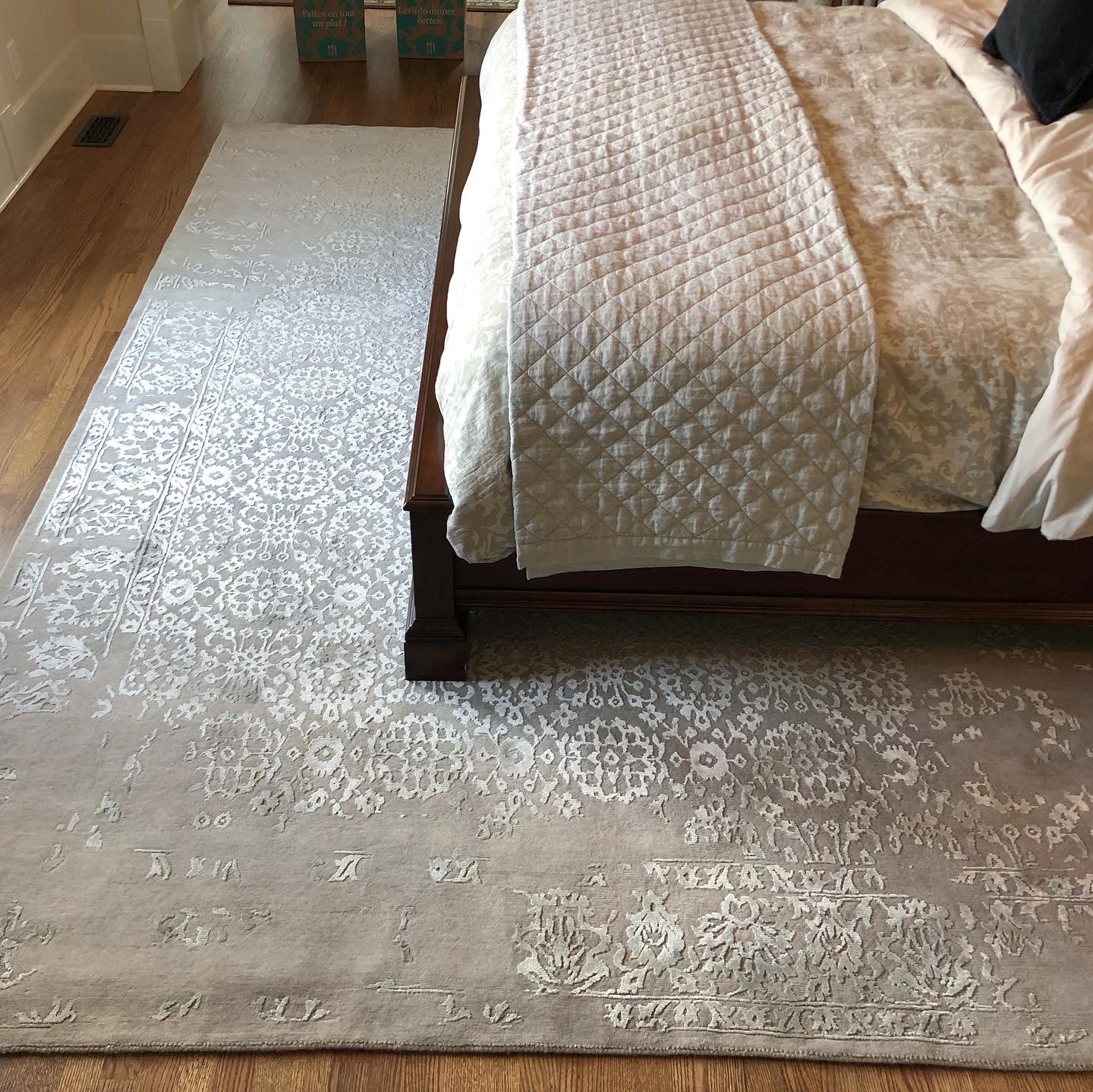 What size for the bedroom?
If it's queen sized bed then 8x10 does the trick. 30 percent will be underneath the bed.
70 percent will be around the queen bed.
.
That way you have two feet space from each side of the bed to walk on your wool and silk rug :)
We explain even further in person. Give us a visit at 620 17th Ave SW. You can try our rugs in your home.
That way you can see how it looks in real life settings.