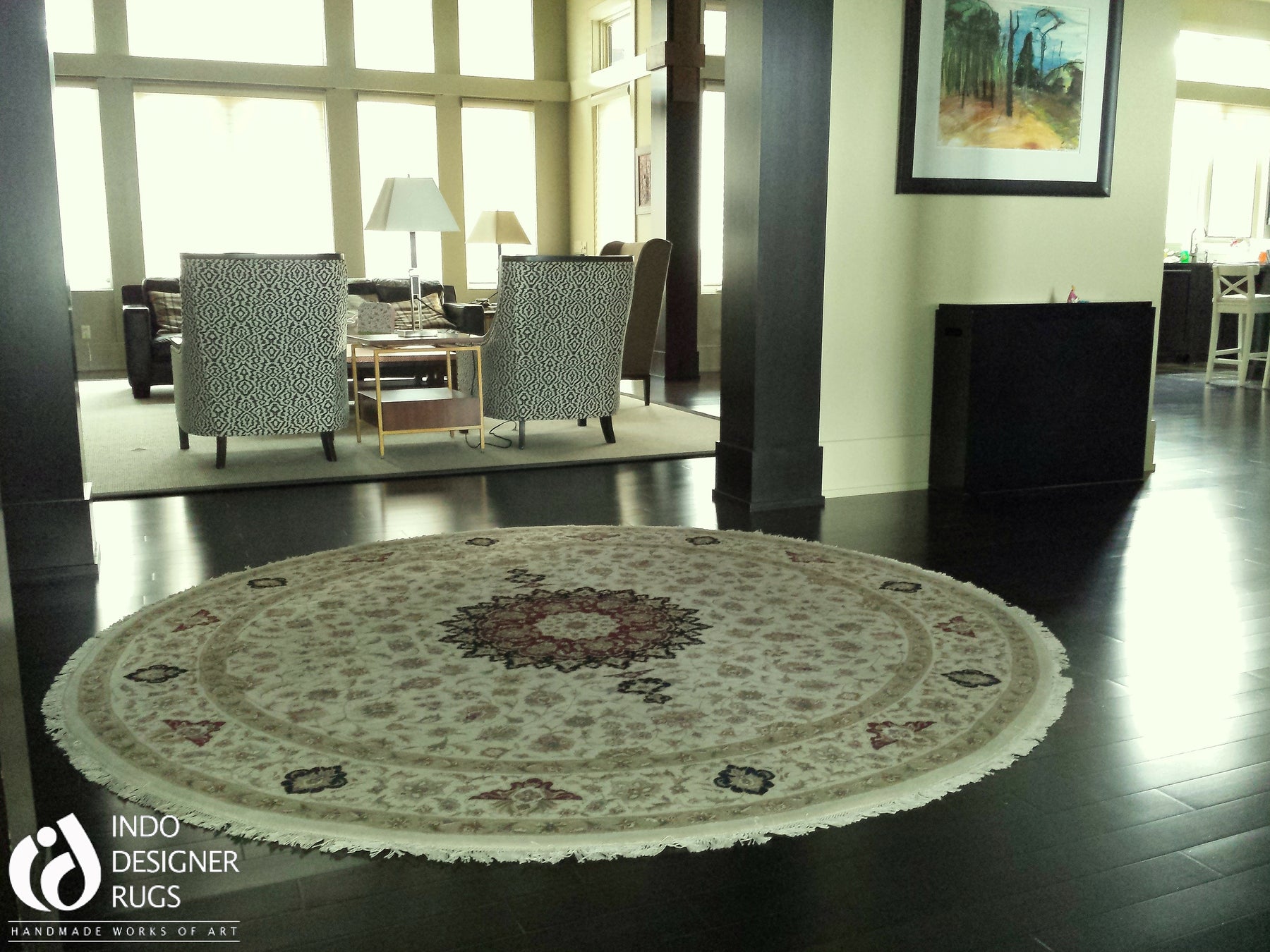 Round Rugs for the Foyer
Do you have a large foyer that is bare?
Try using a Round rug to create an warmer focal point in the room.
We carry 6x6 and 8x8 feet round in stock.
Custom orders can also be made.  
To check out more of our round rugs stock please click here. 
Join the Indo Rug Club for exclusive offers: