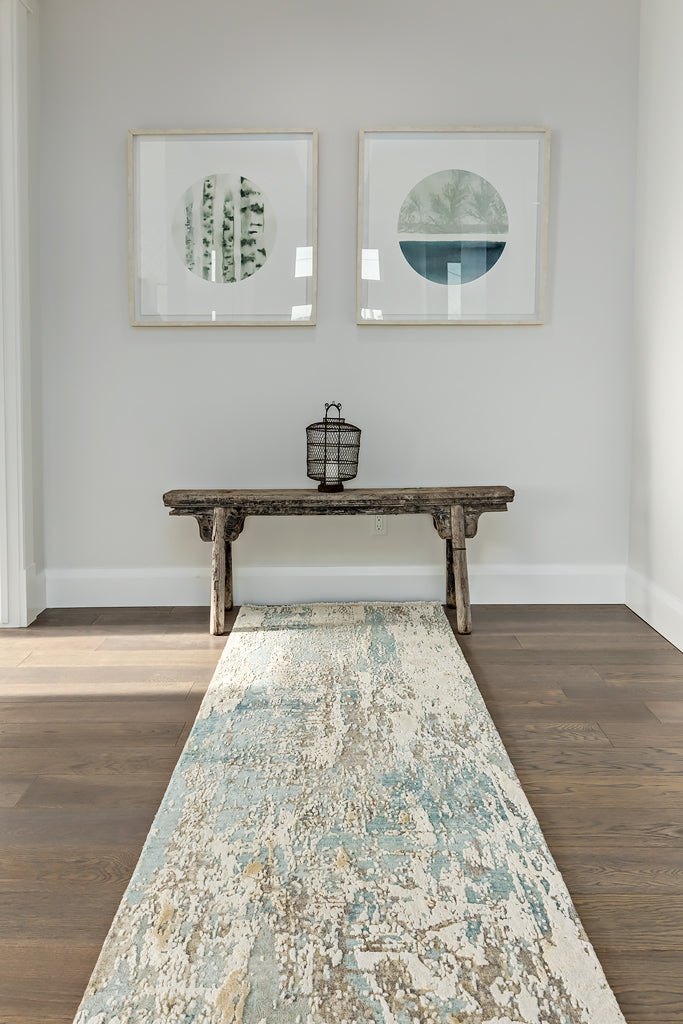 New at Indo: Comtemporary Runners
New at Indo: Contemporary runners in Wool and Silk combination.
Blue and grey colour tones. This particular one is in 3x10 feet. 
We got a lot of inquiries about turning our standard 8x10 designs into smaller pieces for those slippery hall ways.
Voila ! We now have a few in stock to show you. 
We also have some grey tone ones with Silk embossed next to wool to creature a beautiful new Texture that is both cozy and contemporary. 
Design is by Maxime Chin Interiors and Design.