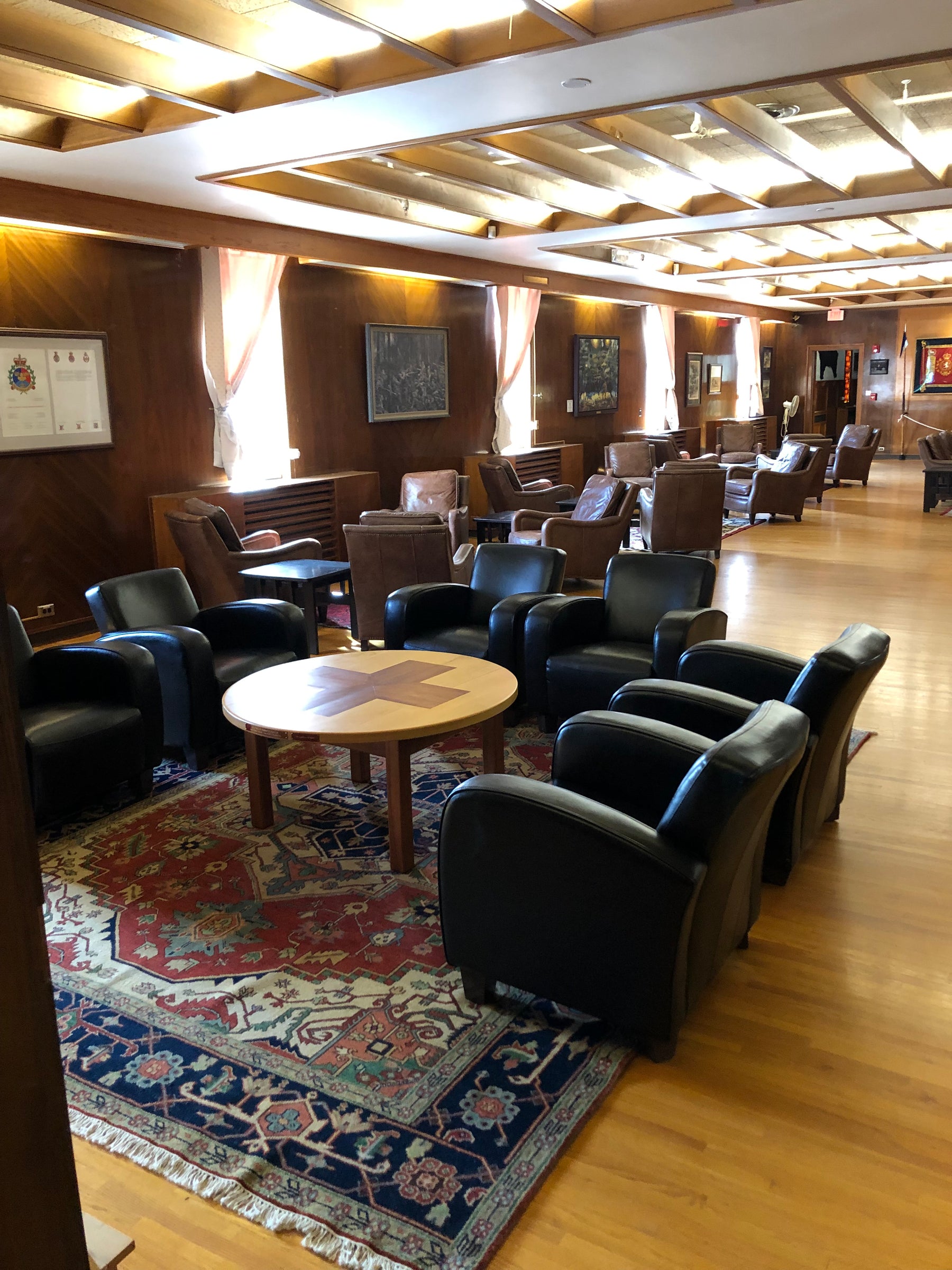 Kazak 9x12 in the Officers room
Below is the Officers room at the Mewata Armouries in Calgary.
A project from back in October 2019. It features a classic, ghazni wool, Kazak design in 9x12 approx.
They wanted a design that was in connection to their experience in Afghanistan. Also, a design that was full of colour and freshened up the space.
All in all, it was a pleasure to work with the Canadian Forces. 
Fun Fact : Mewata Armouries was built between 1915 and 1918. It's in Gothic/Tudor revival style