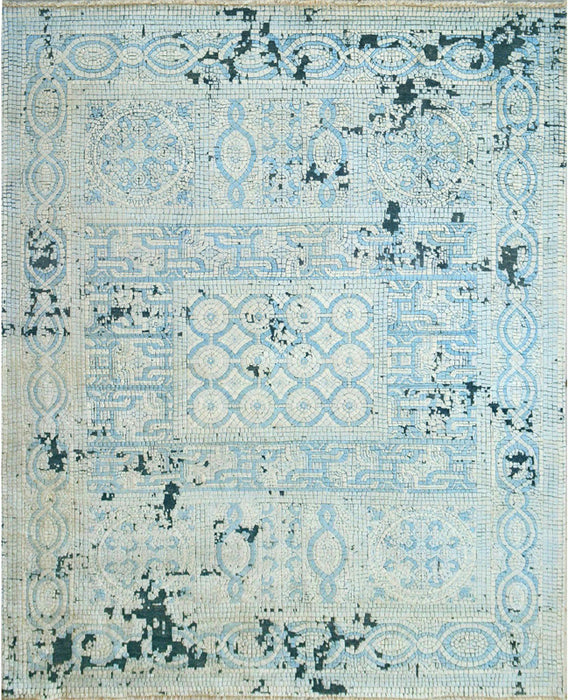 Custom Order: Romano Silk
The design is inspired by the famous tile roads you see in Italian plazas in the fourth and fifth centuries. 
This is created using a unique oxidation process that creates high- low texture without hand carving.
The rug is woven in wool and silk at the same height, and then after weaving, it's carefully washed with a liquid that burns away the wool fibres - leaving only the silk behind. 

Material: 60% Natural Silk and Australian hand-spun wool (oxidized). 
Size: Standard sizes available for order. 
Construction: Hand-knotted. Persian Weave. Made in Rajasthan, India. 
Note: This is a Custom design. Please contact us for approximate delivery times, size requirements and pricing.
Indo's premium hand-knottted rugs are incredibly resilient to stains, due to high-quality natural materials.
Please take advantage of our 48 hour test-drive service to see items in your home in Calgary.  Call us at 403.229.0156 to book an appointment.