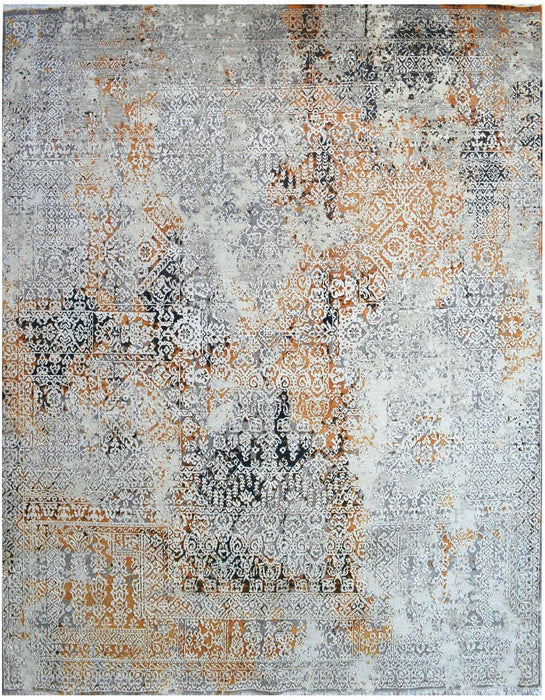 Custom Order: Intrecciare 12x15 Grey/Rust Wool and Silk Embossed *New Arrival
This is a fusion between classic Persian motifs and beautiful Italian inspired patterns.

Erased traditional motifs mixed with modern colours remain one of our best-selling designs. 
Hand-carded, hand-spun wool and luxurious hand-spun silk (60%) combine beautifully to create something truly one-of-a-kind in your home.
This is the latest addition to our Award-winning hand knotted rug collections. 
Colour: Ivory, Grey and Rust. 
Materials:  Hand-spun, hand-carded Australian Wool (20%) and hand-spun natural Silk embossing (60%). On a cotton base.   
Dimensions: 12x15 ft. 
Construction: Hand-knotted. Persian weave. Made in Rajasthan, India by the finest weavers and artisans. GoodWeave Certified. 
Indo's premium hand-knottted rugs are incredibly resilient to stains, due to high-quality natural materials.
Please take advantage of our 48 hour test-drive service to see items in your home in Calgary.  Call us at 403.229.0156 to book an appointment.