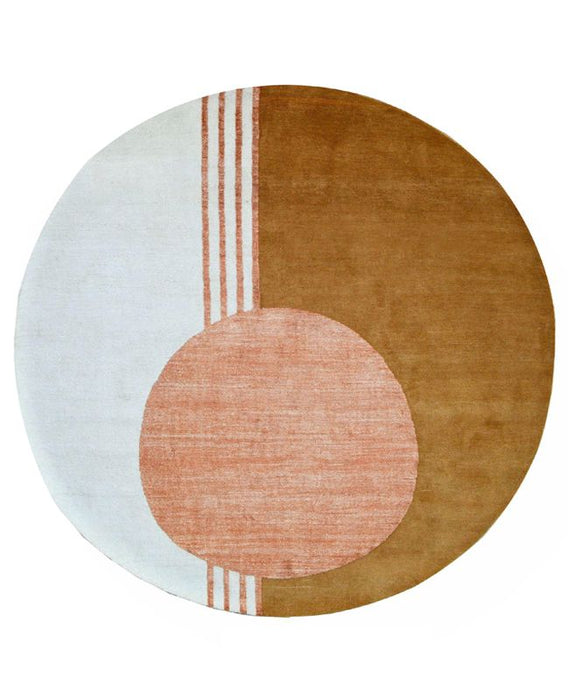 Custom Order: 8 feet Round Sandstone Wool and Silk
Sandstone in beautiful charcoal, rust and ivory. 
This design is mostly very easy, abstract and linear. Made with hand carded woollen yarn and natural hand-spun silk. 
This chic finishing piece is sure to enhance the aesthetics of your modern living room. 
Colour: Charcoal and Rust
Size: 8 ft. Round
Email us to order. 
Material: Hand-carded hand-spun Australian Wool and hand-spun natural Silk. On a cotton base. 
Construction: Hand-knotted. Persian Weave. Made in Rajasthan, India by the finest weavers and artisans. GoodWeave Certified. 
Indo's premium hand-knottted rugs are incredibly resilient to stains, due to high-quality natural materials.
Please take advantage of our 48 hour test-drive service to see items in your home in Calgary.  Call us at 403.229.0156 to book an appointment.