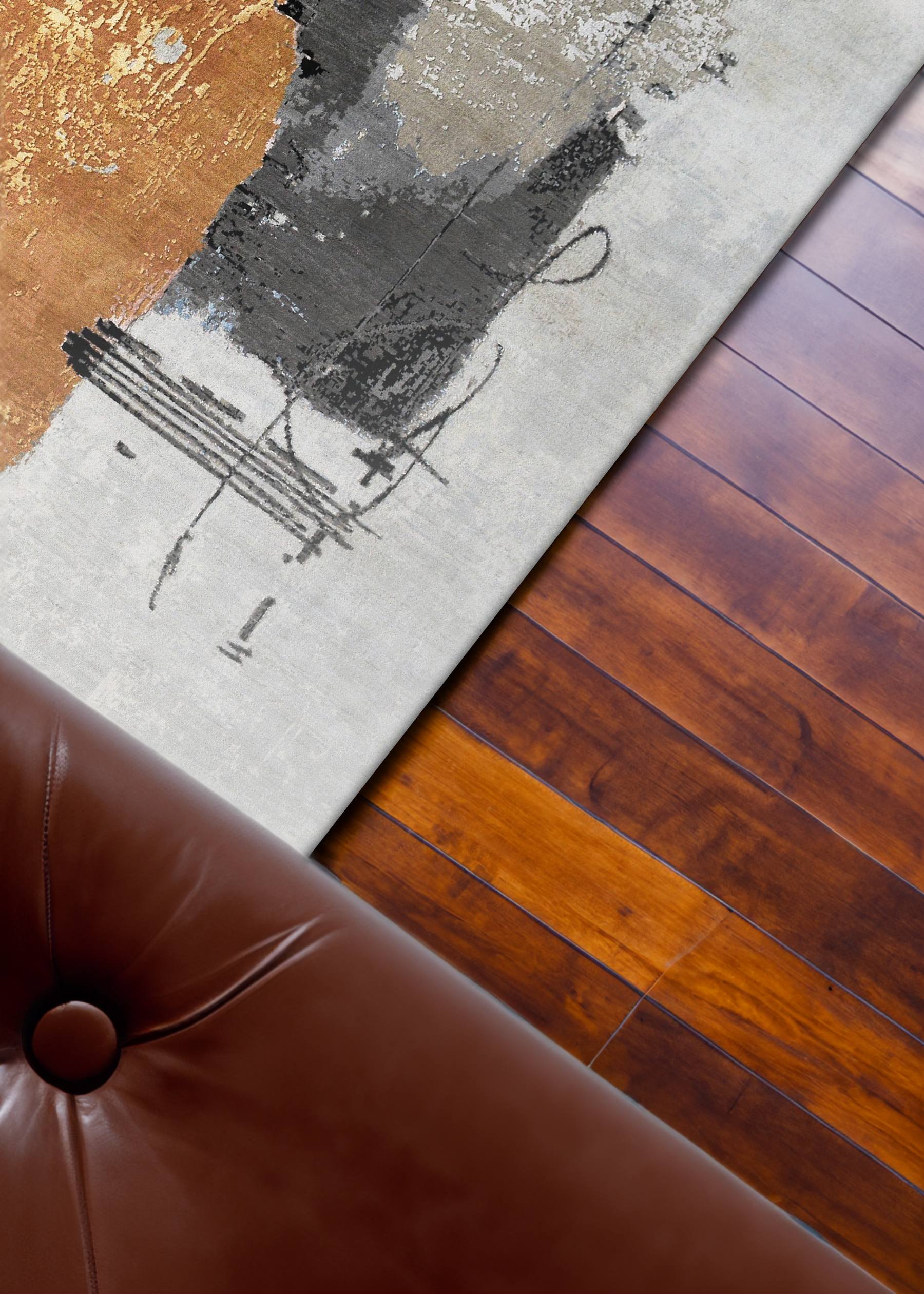 Wood-colour combinations with our latest design: Ivory-Grey
Do you wonder what rug design will pair best with your floor colour? 
Below is an example of different floor (tile, wood) colour combinations that pair best with our Ivory-Grey design. 
Ivory-Grey from our Contemporary collection is a versatile design that works well in both dark and light flooring. 
Now how it appears in your space will vary with your specific flooring colour and natural lighting. 
That's why we recommend you bringing your tile/wood samples (and wall chips) and sofa swatches for accuracy to our showroom. 
You have to see the textures of our rugs with our own eyes. That's how you get a feel how it will appear in your space. Trying the rugs in your home gives you the ultimate reality. 
Ivory-Grey is available in both 8x10 and 9x12 feet.  To explore more visit this link (click here). 
We can send you renderings as well if you decide to email us images of your home spaces. 
Below is a rendering with a brown leather sofa:
That's all for now. Ciao. Free parking is available behind our store - 620 17th Ave SW-  you will see a big blue canopy sign - Indo Designer Rugs. 
Open the door and walk up a small stair case and you've entered our Air Conditioned showroom.. 
Till next time,
Nish.