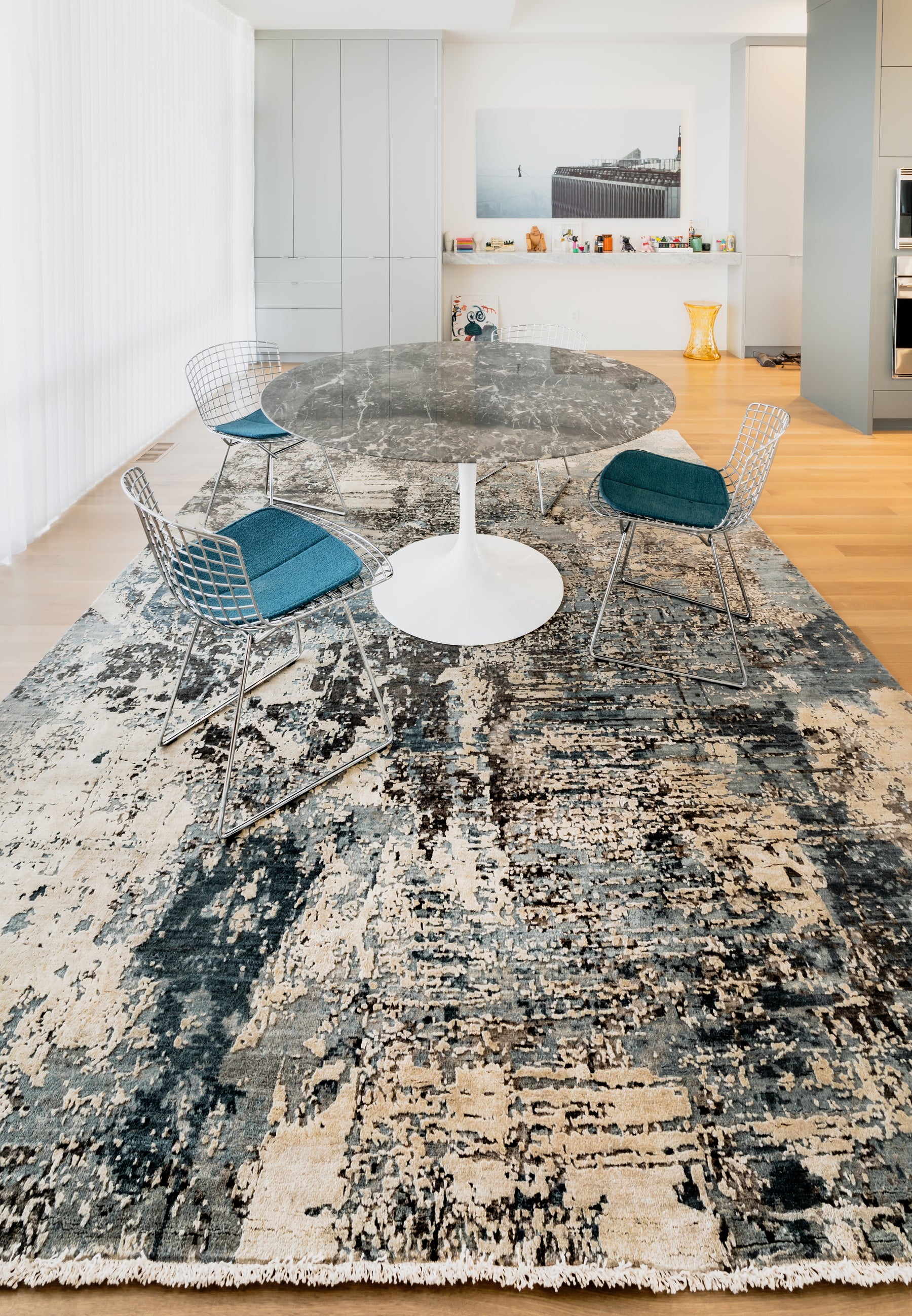 What's for lunch? 'Twilight' design in the nook area
Our 'Twilight 'design in wool and silk yarns are shown in this contemporary dining space next to the kitchen.
Sometimes referred to as the nook area. The size shown is 8x10 feet. 
This is enough space to have four chairs sit comfortably.
Only available at our Calgary showroom - 620 17th Ave SW.
This one really changes in colour depending on the amount of natural light due to the finest silk yarns.