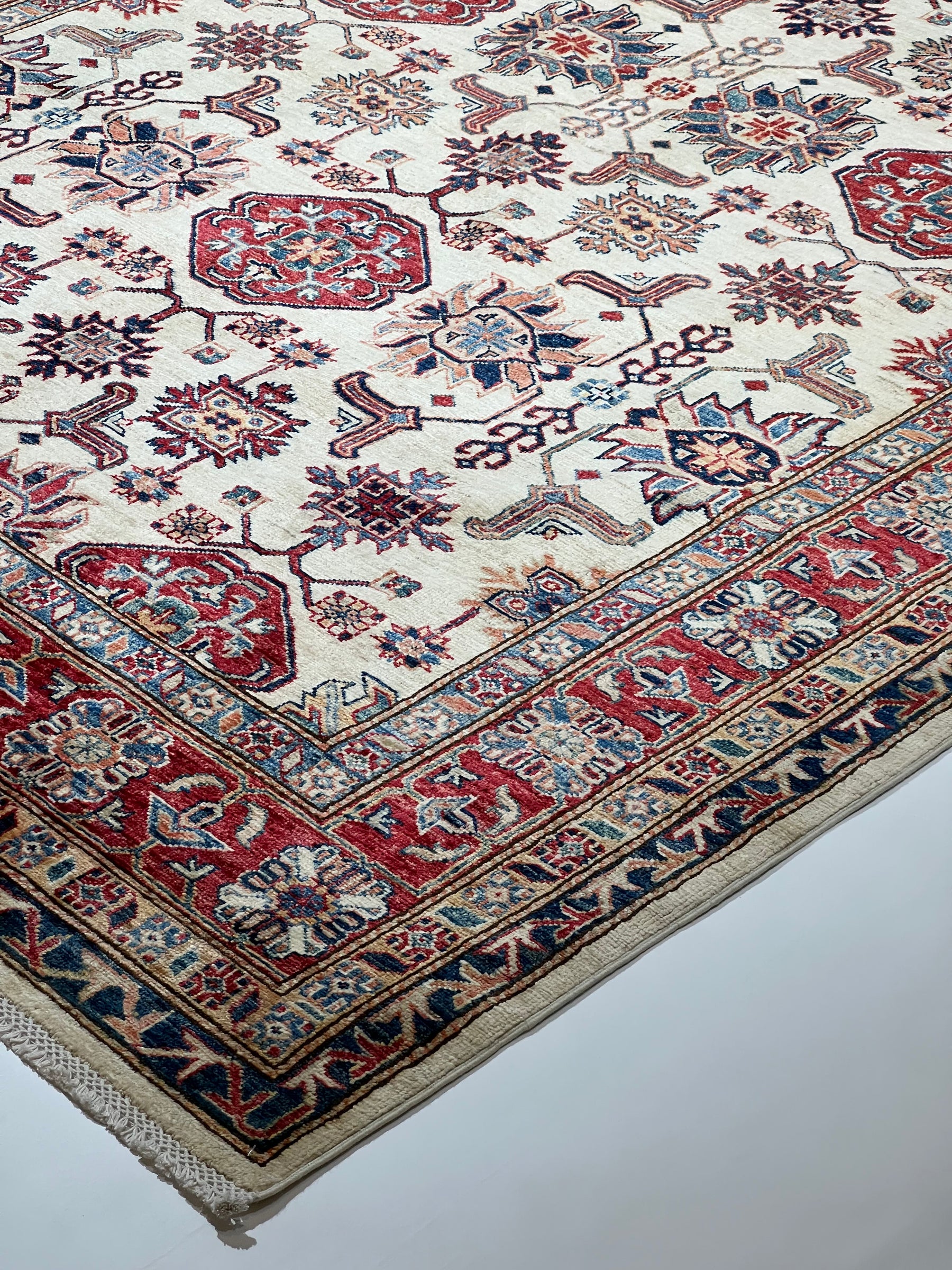 Nomadic collection for 2022. New to our showroom
Good morning folks :) 
We're proud to introduce our new Nomadic collection. It's a collection of finely knotted, vibrant tribal pieces known as Super Kazak from Afghanistan.
These designs will brighten the mood of your space with strong blues and reds. The extra spice you need to create some punch from the floor up. 
Super Kazak are the finest weave of Kazak design and thus form our new Nomadic collection for 2022.
Super Kazak use pure, hand-spun Ghazni wool and dyed with natural dyes as well as chrome to get the exact shade of colour.
Colour shades can be achieved with natural dyes, but not every shade, so chrome dyes have also been used.

The wool comes from the Ghazni mountain range, located west of Kabul.
Our Nomadic collection are made in Afghanistan, as Kazaks are being made by the Hazara community. Not every tribe has this art to weave Kazak quality.
Although they have been around for centuries, it's only been within the past twenty-five years that these rugs have become popular.
Next time you visit Indo Designer Rugs you will see this Limited edition collection displayed on our second floor.
I would love to show you the quality of craftsmanship and colour in person. However, if you prefer to browse from the comfort of your home computer please click this link: Nomadic Collection 
There is free parking at the rear of the showroom: 620 17th Ave SW, Calgary, AB.
You will see a big blue sign - Indo Designer Rugs.  Pull the handle to open the door :) 
P.S. New arrivals in Contemporary design.  Stay tuned for the next blog post. 
P.P.S.  Please follow us on instagram - via this link -  for immediate updates: - https://www.instagram.com/indodesignerrugs/