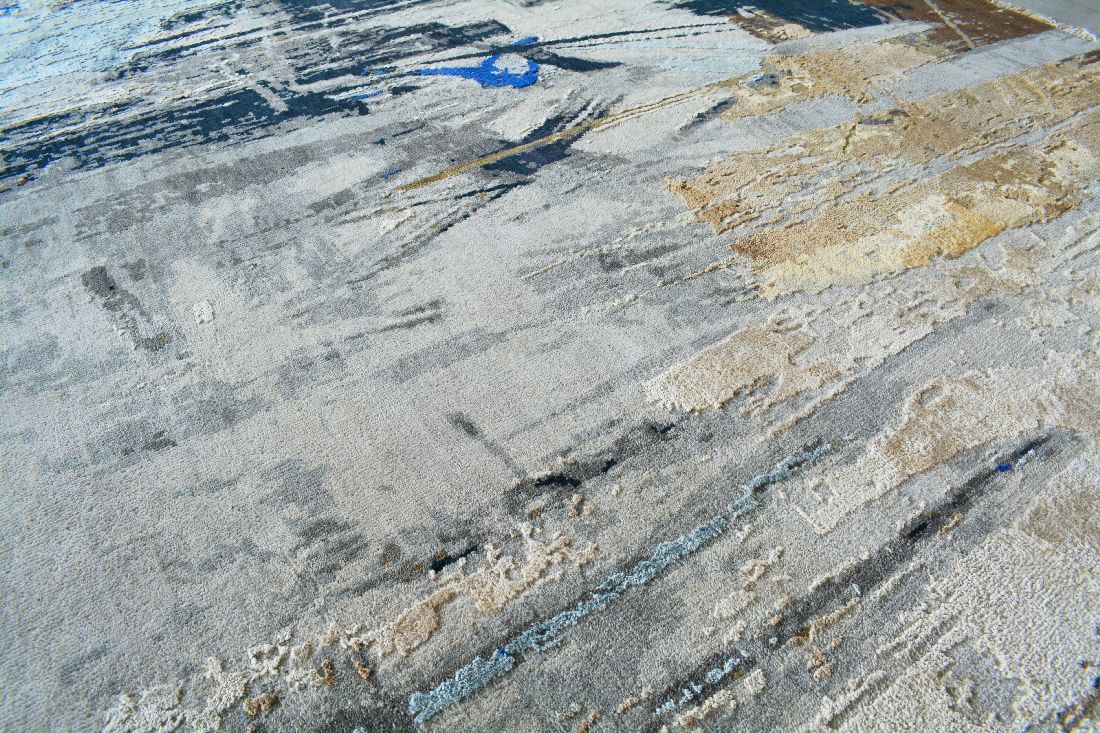 New design: Colourful Artsy
Artsy is all about making your interiors more colourful.
Artsy is new collection of abstract design inspired from bold, painterly strokes. This colourful design is easy to decorate with. And very stylish
Available currently in size 9x12 ft. Hand knotted, handspun wool and natural, handspun silk.

This new painterly design is pure luxury to sit on when you're tired of the couch. 
Find it at our showroom: 620 17th Ave SW. Email us at hello@indodesignerrugs.com to book a test-drive in your home. 
Note: For more information and pricing, please click on this link:
https://www.indodesignerrugs.com/products/artsy-9x12-wool-and-silk-new