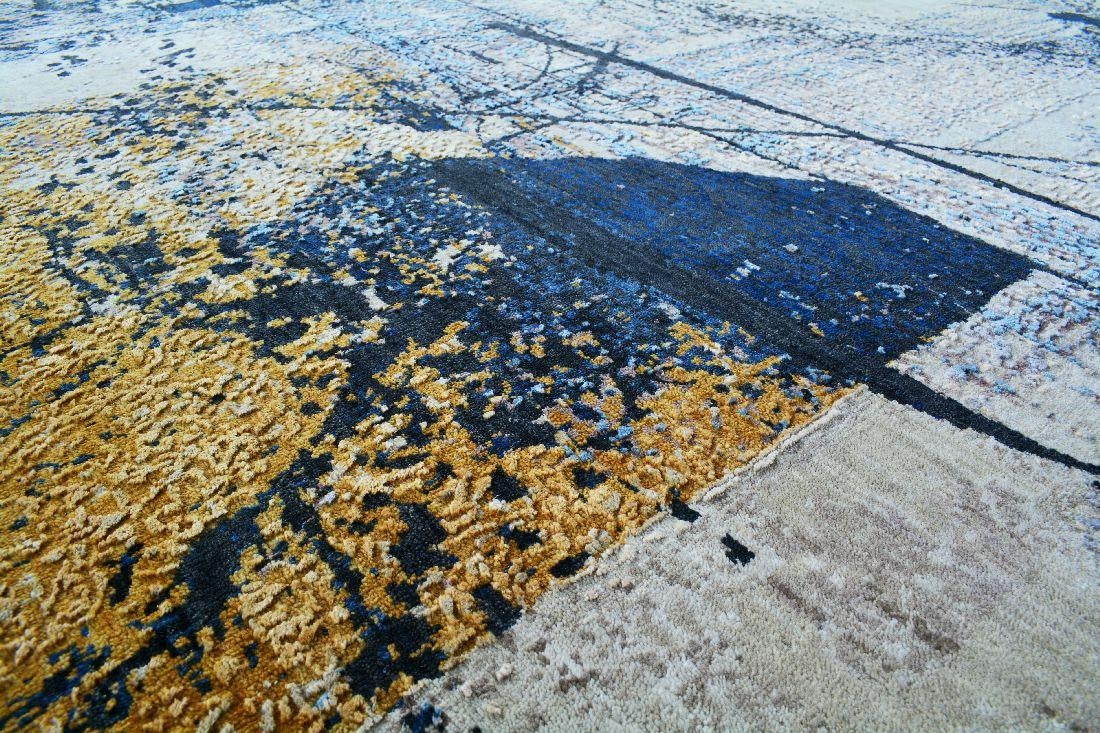 New contemporary design: Vaastukar.
Incredible movement in this new contemporary design - Vaastukar. It's the Hindi word for Architect 🏛. You can even ask Uncle Google. 

It's mix of handspun wool and pure embossed silk on a cotton base. A must have for Architectural lover, fans of industrial design and blueprints.  
One of the most unique and stunning designs in Contemporary handmade rugs at the moment. 
Note: Available via custom order. Arriving in 8x10 in July 2021. For more information please email hello@indodesignerrugs.com