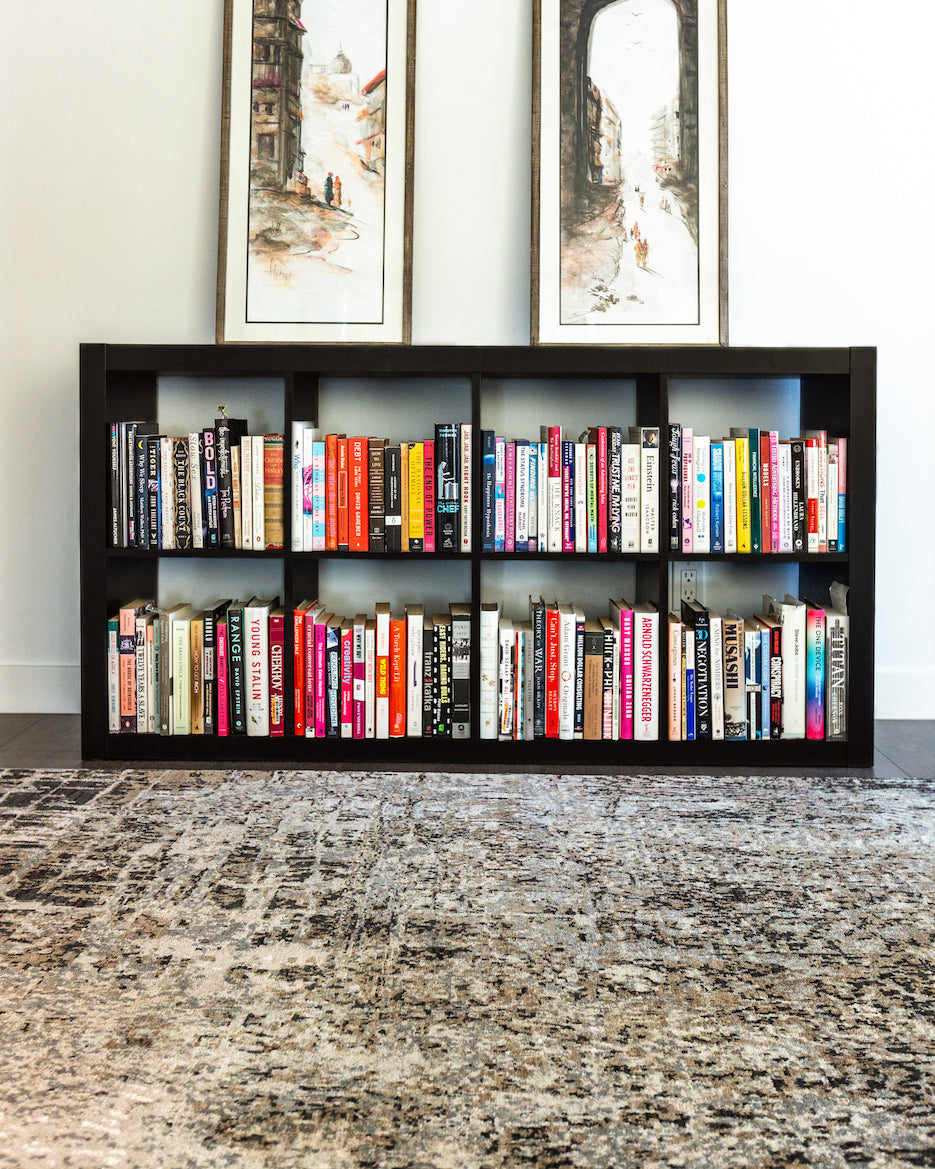 Music, Books and Rug(s). 5x7 ft Disparate
Music, books and rug(s). Our saviour in tougher times. Enjoy this sunny, last weekend in Calgary. 
Below is the 5x7 Disparate design in Dark Greys. Made of handspun Wool and Pure Silk in even pile height. 
One of the most sleek designs from our Texture Collection.
A design so unlike that there is no basis for comparison.
To learn more please view this link: 
https://www.indodesignerrugs.com/collections/contemporary-rugs/products/5x7-texture-grey-multi