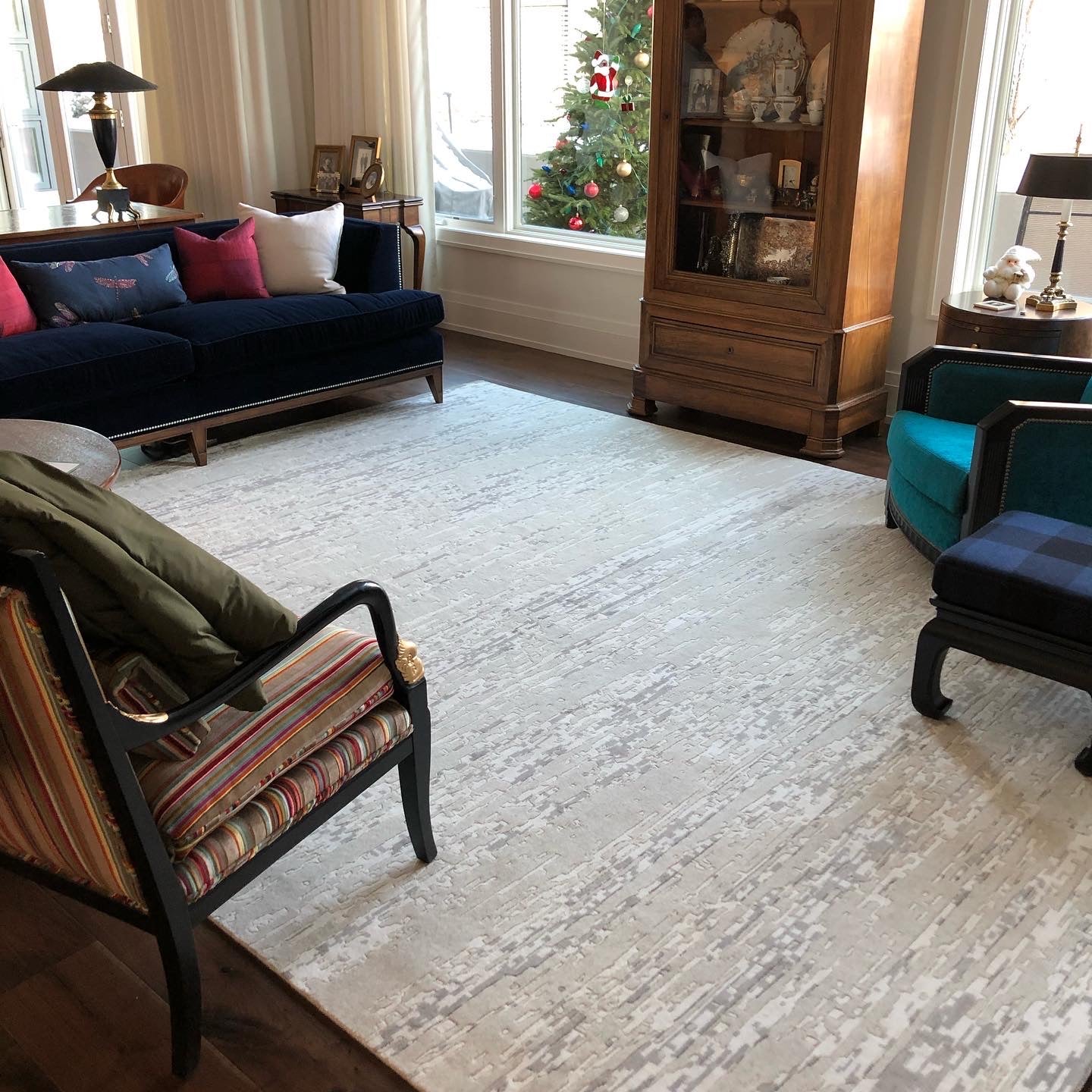 Marble 10x12 in this Calgary living room
This is a custom Marble design in this Calgary living space. This was a collaboration with Happy Grover Interiors. Based on a new existing design we had in our showroom in 8x10 he decided a 10x12 feet was necessary. One feet from the end of the sofa would allow the space to be still uniform and cozy. 
We delivered the project within 2 months upon order - faster than normal - as this 10x12 design was already on the loom. 
Notice the colour changes from the first photo to the 2nd photo.
Give us an email if you're curious about custom sizing - hello@indodesignerrugs.com. Thanks.